Lavender Farm is a spacious three-bedroom farmhouse set on five scenic hectares overlooking the Yarra Valley just one hour from Melbourne. The timber farmhouse has wide verandahs on three sides from which you can enjoy the beautiful scenery, native birds and the sunset.
For families holidaying with children, babysitting can be arranged to allow you to have a meal out by yourselves in the evenings, or childcare with farm activities on the weekends and school holidays so you can visit the vineyards while your children are entertained on the farm.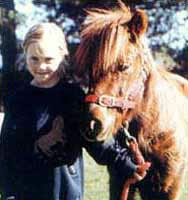 Children can help feed the hand-reared farm animals and ride the ponies. You may also arrange to bring your family dog (or horses if you would like to enjoy the area on horseback).
Although the property is not a commercial lavender farm, it derives its name from a mature lavender hedge that lines the main driveway and the more recent plantings of many other species of lavender in the surrounding gardens.
The lavender theme is also continued in the house, which includes the provision of products such as lavender soaps and bath crystals, essential oils and incense.
Lavender Farm offers all the comforts of home enhanced by numerous extra touches, such as the fresh flowers, homemade cake, port and chocolates awaiting you on arrival.
The farm is a luxurious retreat for couples, families and small groups of friends.