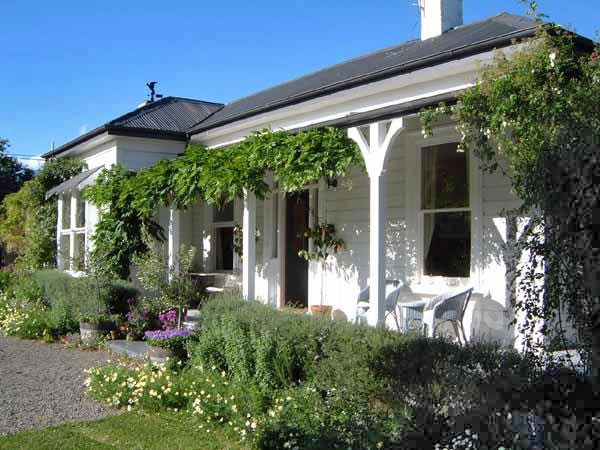 In their own travels, Paul and Daphne have always loved to discover something a bit different for accommodation; hopefully old with character, preferably friendly local hosts who enjoy a chat and a glass of wine but also happy to let you do your own thing, a comfortable relaxed atmosphere with good beds and an excellent shower.
A certain je ne sais quoi! Not easy to find, but bliss when it happens. We have created at St Leonards, a very special place for you... Stay a while and while away a few days.
St Leonards is an old farm homestead (circa 1884), a good example of early New Zealand colonial architecture. It is located in a rural and private setting with century-old walnut, gum and elm trees, and now surrounded by vineyards.
Stroll around the garden and lemon grove, enjoy a game of tennis on our grass court, croquet or petanque, relax in our new swimming pool, or take one of our bikes for a ride around the vineyards.
Children are welcome (we have a cot and highchair), and you are invited to pick a bag of lemons and herbs for your barbecue.
St Leonards is in the Cloudy Bay wine region. Dine at one of the local vineyards or fine restaurants and sample the wines that have made Marlborough famous.
Within close proximity are many fine walks, superb golf courses and the beauty of the Marlborough Sounds for boating and fishing.